Meet the Doctor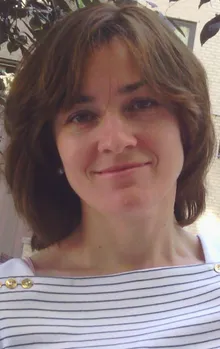 Tatiana Borinos, DDS


"Eliminating my patients pain is the most satisfying aspect of what I do every day. Being a patient myself in the past, makes me even more compassionate toward my patients and I'm very fortunate to earn their trust and deliver an easy, painless, quality Endodontics. I feel very privileged to be able to calm my patients and help them overcome their anxiety and fear. Seeing my patents smile again and knowing that I was a part of it makes what I do gratifying."

With nearly two decades of experience in the field, Dr. Borinos is highly skilled at providing a full scope of Endodontic treatment including surgical and non-surgical treatment of odontogenic infections, treatment of endodontically involved decideuous teeth, treatment and retreatment of endodontically compromised teeth, as well as treatment and management of odontogenic pain and orofacial trauma.
In addition to the private practice, Dr. Borinos serves as a Clinical Associate Professor of Dental Medicine at the Touro College of Dental Medicine (TCDM). She earned her DDS degrees from NYU college of Dentistry, as well as Kharkov Medical University, Ukraine. She completed a one year General Practice Residency Program at Montefiore Hospital and a two year Advanced Training Program in Endodontics at NYU College of Dentistry.

Doctor Borinos maintains membership in the American Association of Endodontists, American Dental Association, New York State Dental Association and Ninth District Dental society. She has participated in a number of continuing education courses focusing on developments in general dentistry and Endodontics as well as emerging technologies in dentistry. Dr. Borinos is licensed to practice in the state of New York.